Symbium Solutions
powered by
Computational Law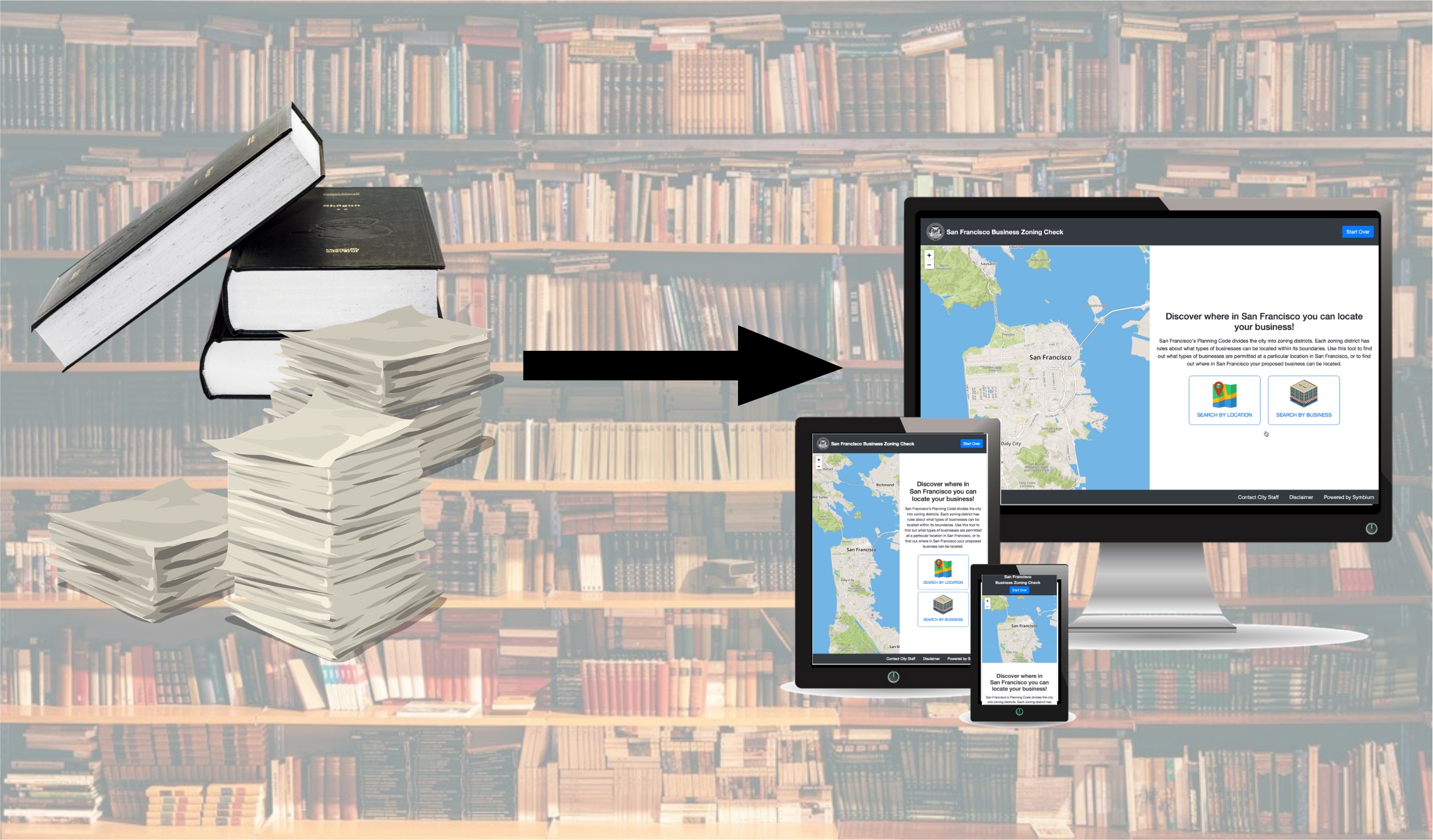 Symbium's solutions mechanize legal analysis and bring it to the point of user experience. This has the effect of automating non-discretionary processes and workflows, accelerating approval times while ensuring a beautiful and streamlined experience for applicants and decision makers.
Initial Focus: To streamline regulatory processes for Planning and Building departments across municipalities. Currently, we offer permit management packages which consist of following modules.
Our solutions are fully customizable to meet your municipality's needs.
---
This is an interactive web application that guides a user through an intuitive step-by-step process to figure out whether ADUs are permitted on their property, and if so, what are the applicable development standards, parking requirements, and information regarding the ensuing processes.
Typical Development Time: 1 week.
Contact us to learn more about the ADU Check Tool.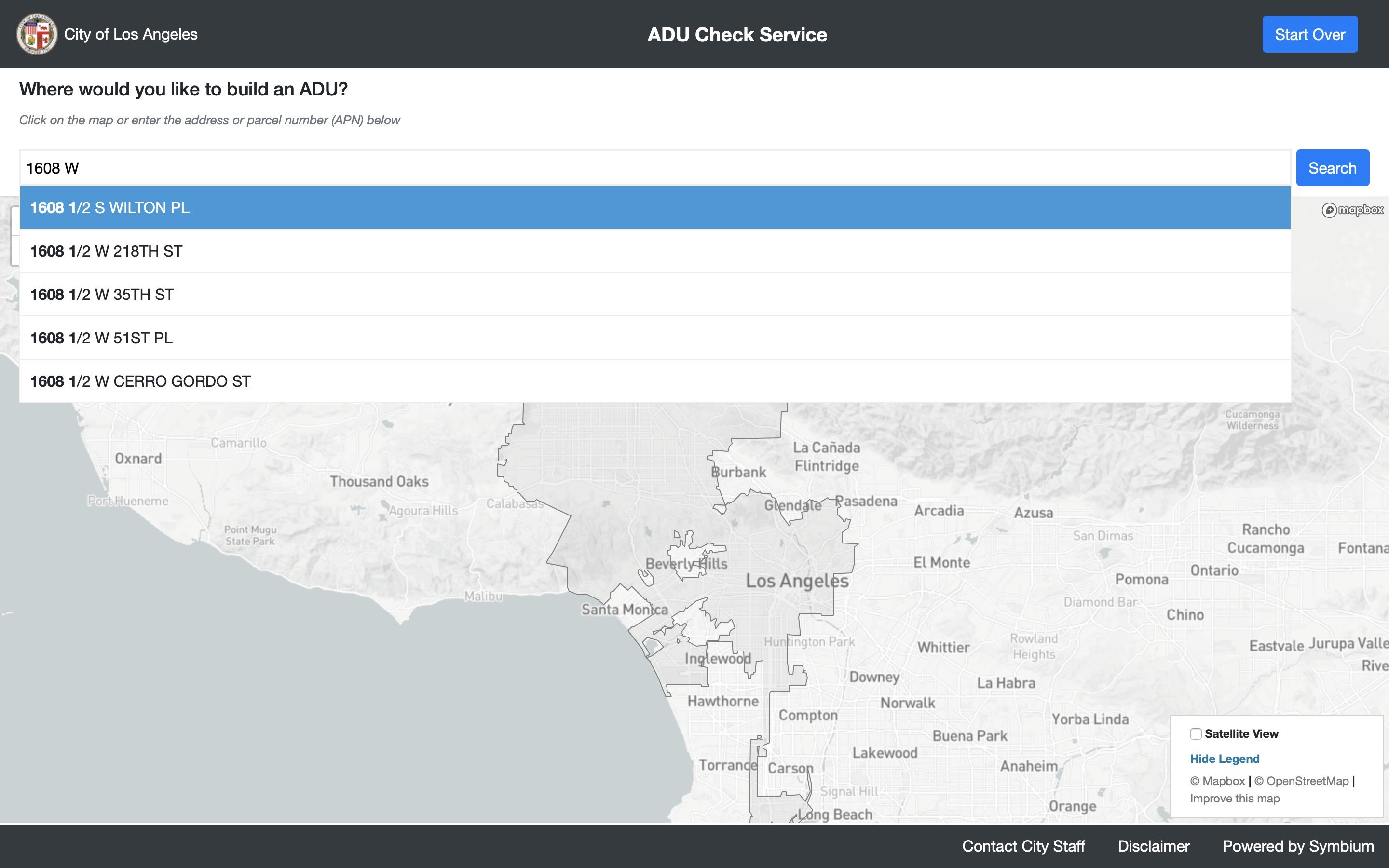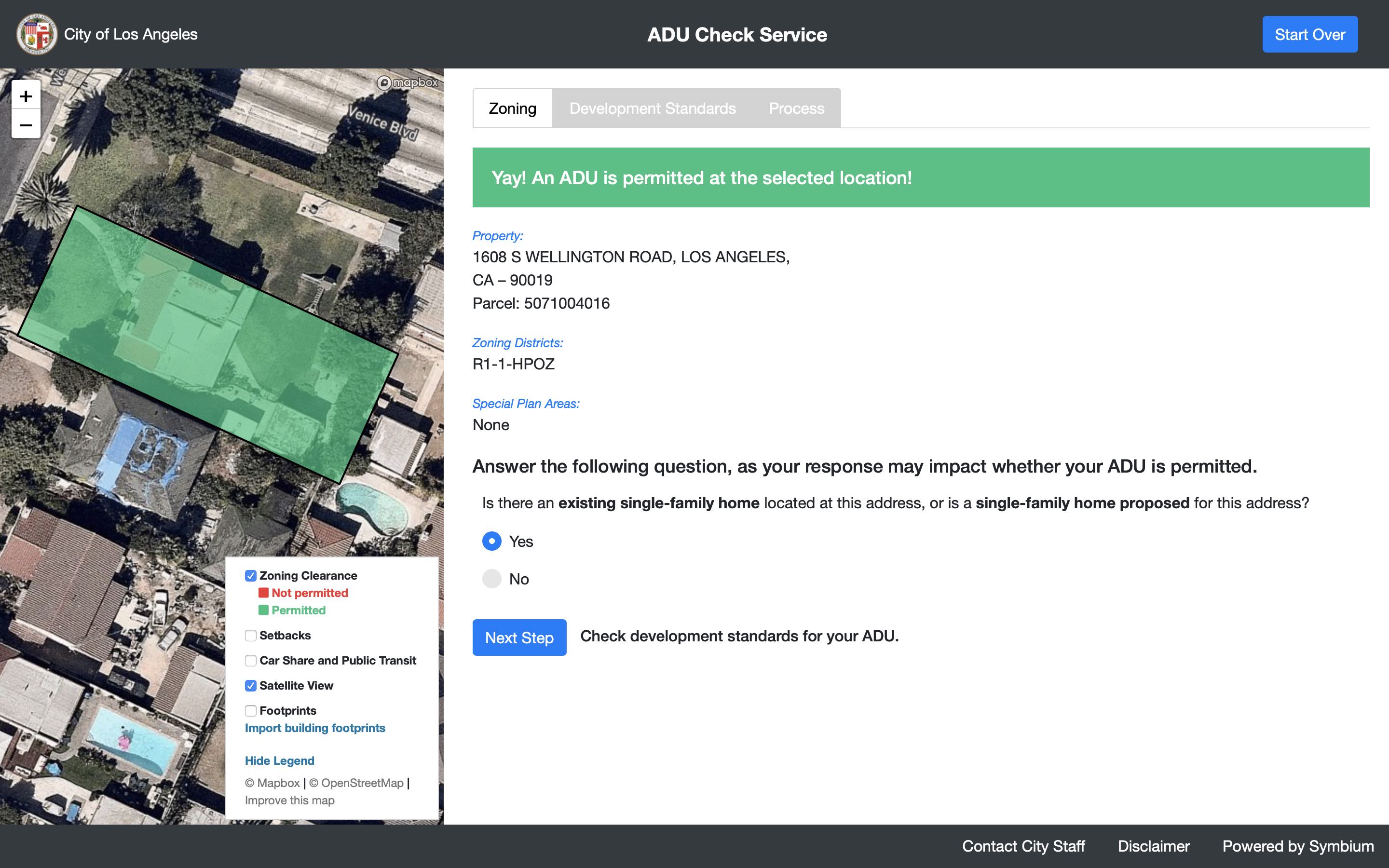 ---
Business Zoning Check Module
This is an interactive web application that enables users to easily and quickly answer enables users to easily and quickly determine whether they can set up a business at a specified location or find out all locations where the business is permitted in their municipality. The tool guides users through an interactive dialog regarding details about their business e.g. which floor is the business located, whether the business is a part of a chain, to accurately determine whether a business is permitted and provides information regarding ensuing processes and timelines.
Typical Development Time: 1 – 2 weeks.
Pilot City: San Francisco, CA. Here's a link to a case study of our work with San Francisco.
Contact us to learn more about the Business Zoning Check Tool and how it can streamline your municipality's business permitting process.
Symbium has taken the initiative to understand current bottlenecks within the planning process and has worked alongside us to build a custom web-based solution that will enable constituents to obtain instant answers to their zoning inquiries without having to manually navigate the complex Planning Code.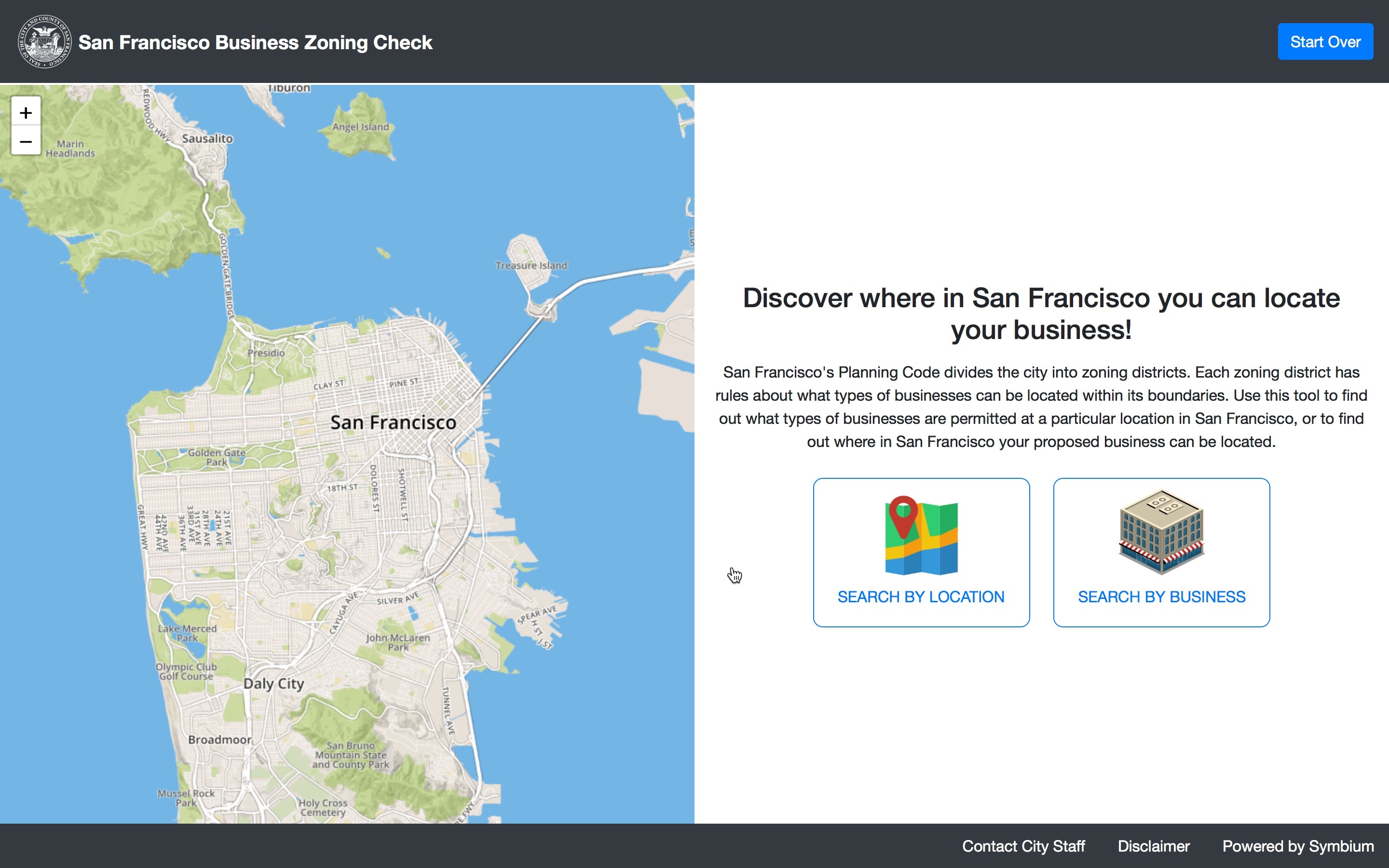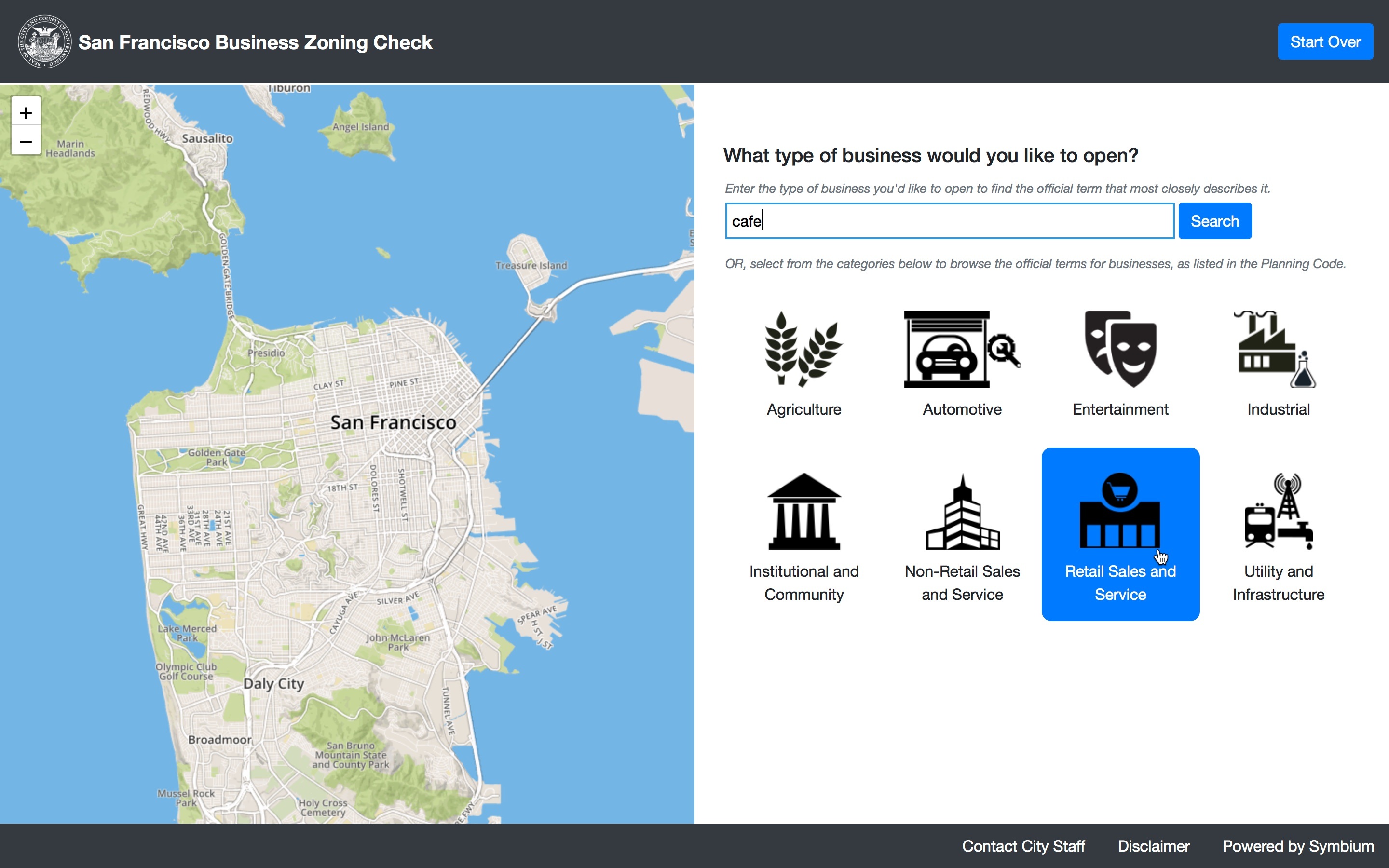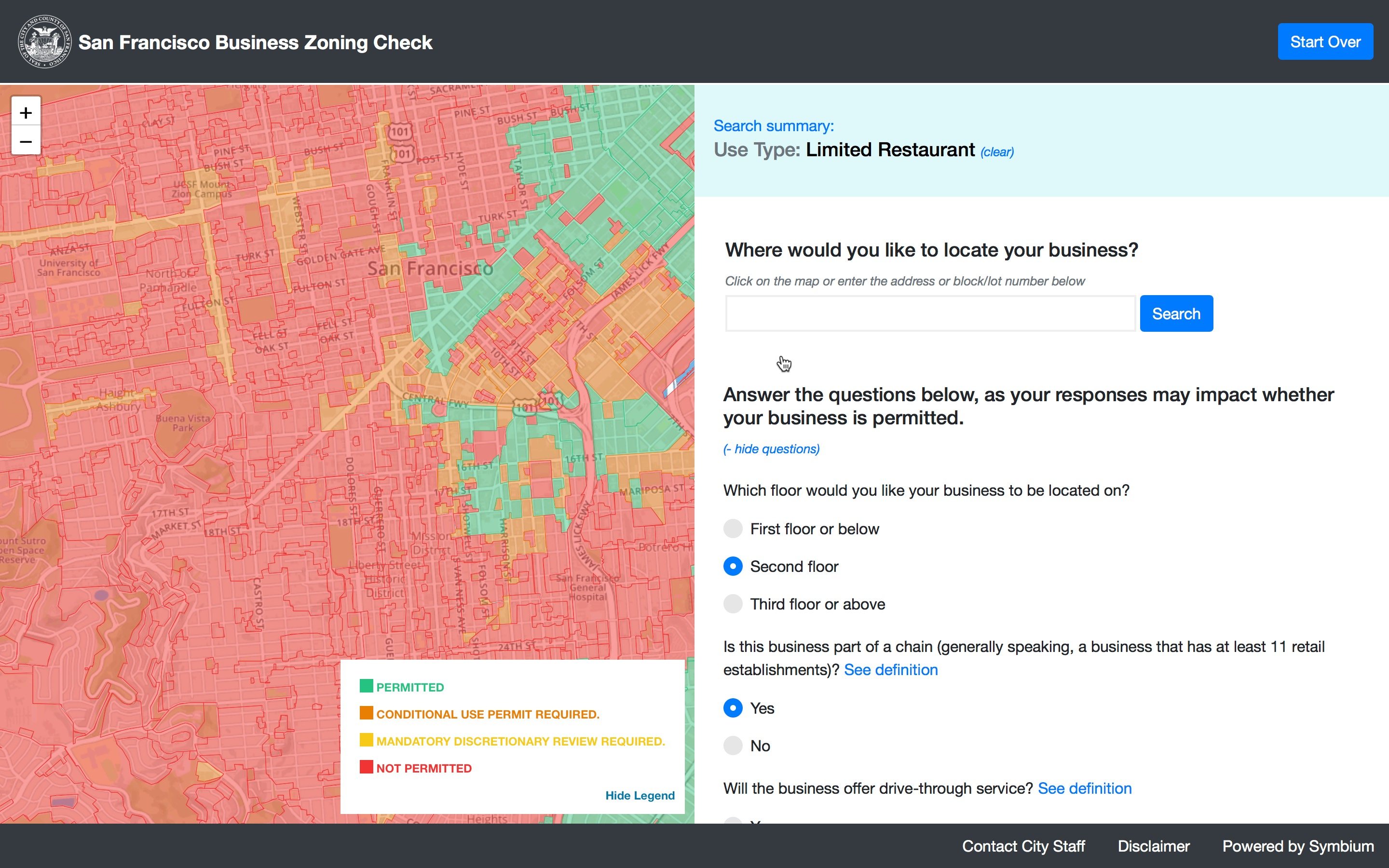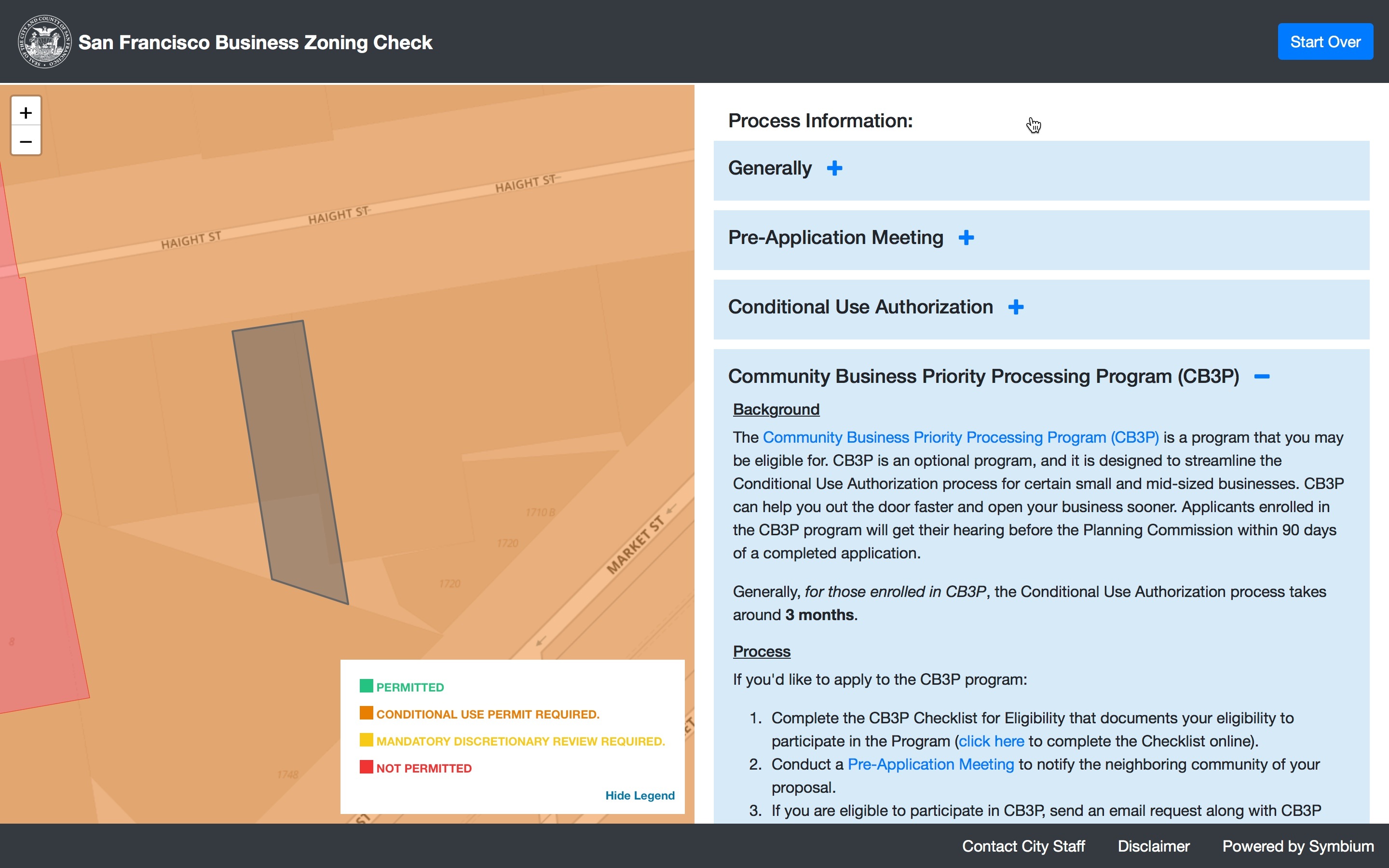 ---
Smart Permits and Calculators
Our smart permits and utilities, e.g. impact fee and permit fee calculators, validate data as it is filled in by end users and ensure that it is correct as per the underlying regulations. The output and progress of the permits are presented and tracked through interactive constituent and municipality-facing dashboards that we offer. Alternatively, our smart permits may be used to generate documents in a format that is used by municipalities e.g. PDF forms.
Typical Development Time: 2 – 4 days.
Want us to build Smart Permits for your municipality? Drop us a message!