SYMBIUMTM
Computational Law Services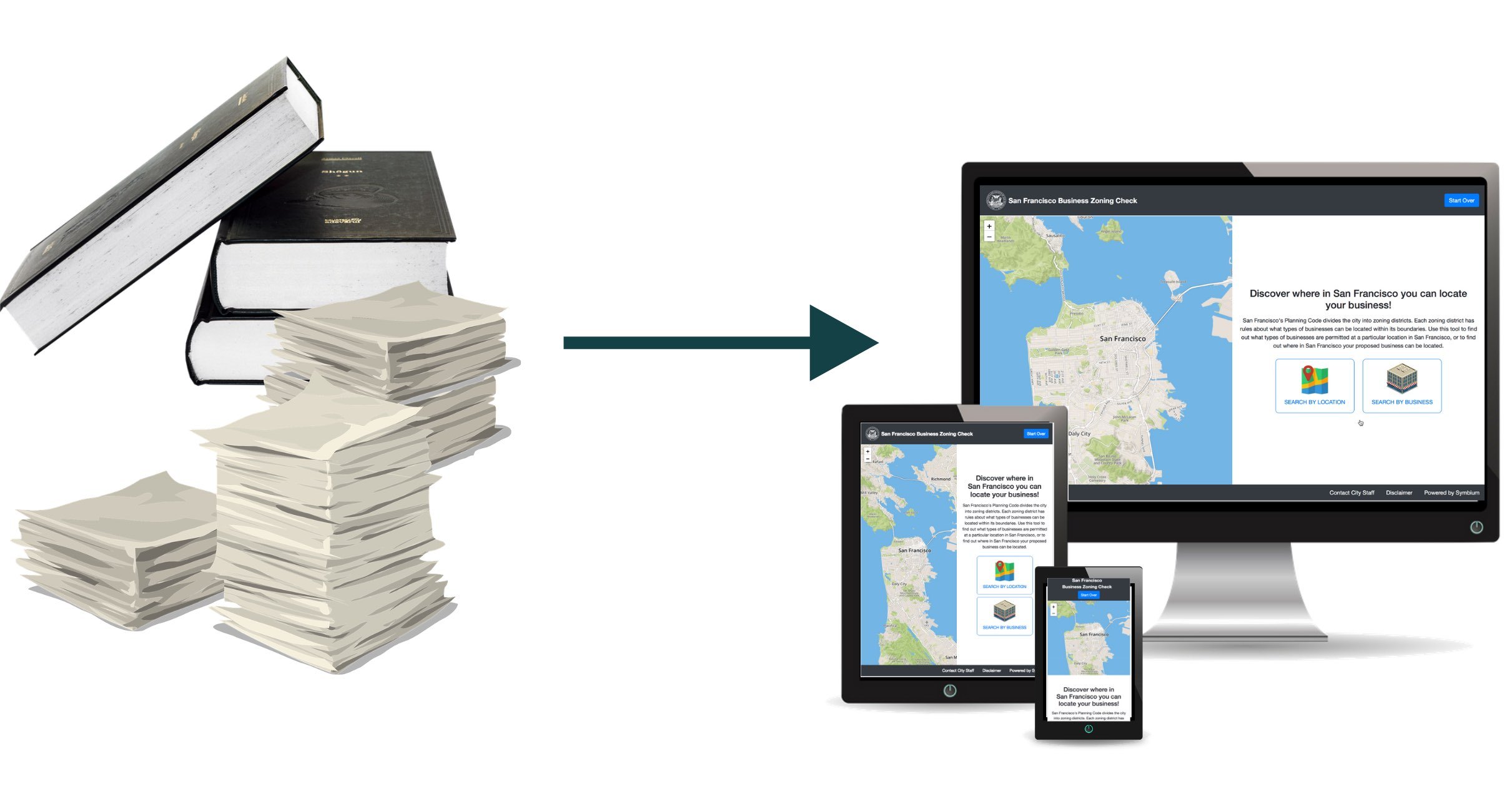 Computational LawTM or ComplawTM forms the core of Symbium's services. Our web services mechanize legal analysis and bring it directly to the human experience, facilitating efficient exchange of data and reducing processing times from multiple months or weeks to few days or clicks.
Initial Focus: To streamline regulatory processes for planning and building departments across municipalities. Currently, we offer the following web services.
---
Accessory Dwelling Unit (ADU) Service
An intuitive yet powerful web service that enables constituents and municipal staff to easily search where ADUs are permitted and intimately understand and visualize the applicable development standards, parking requirements, and information regarding the ensuing processes.
Configuration Time: ~1 week.
Contact us to find out how we can innovate the ADU experience for your municipality.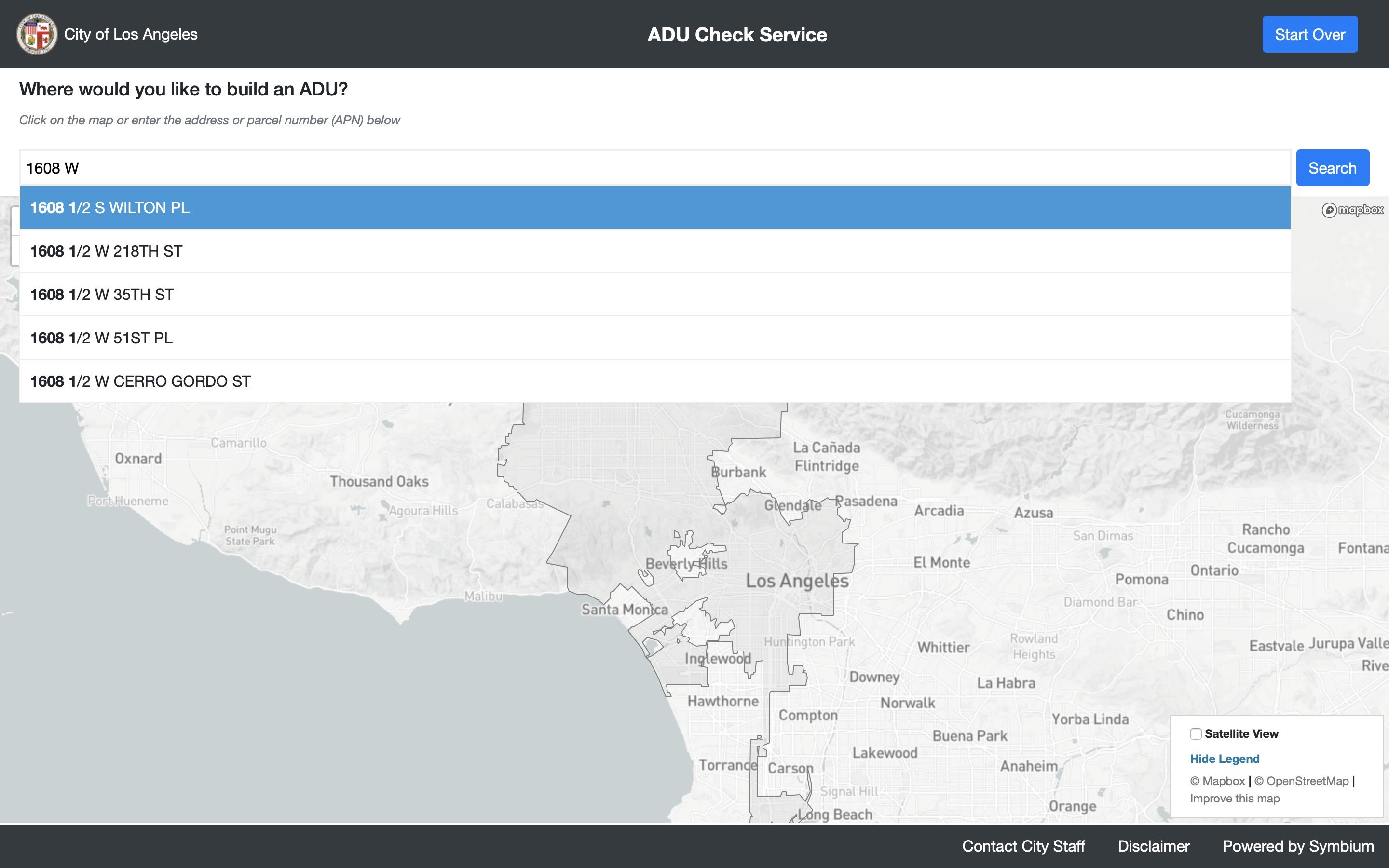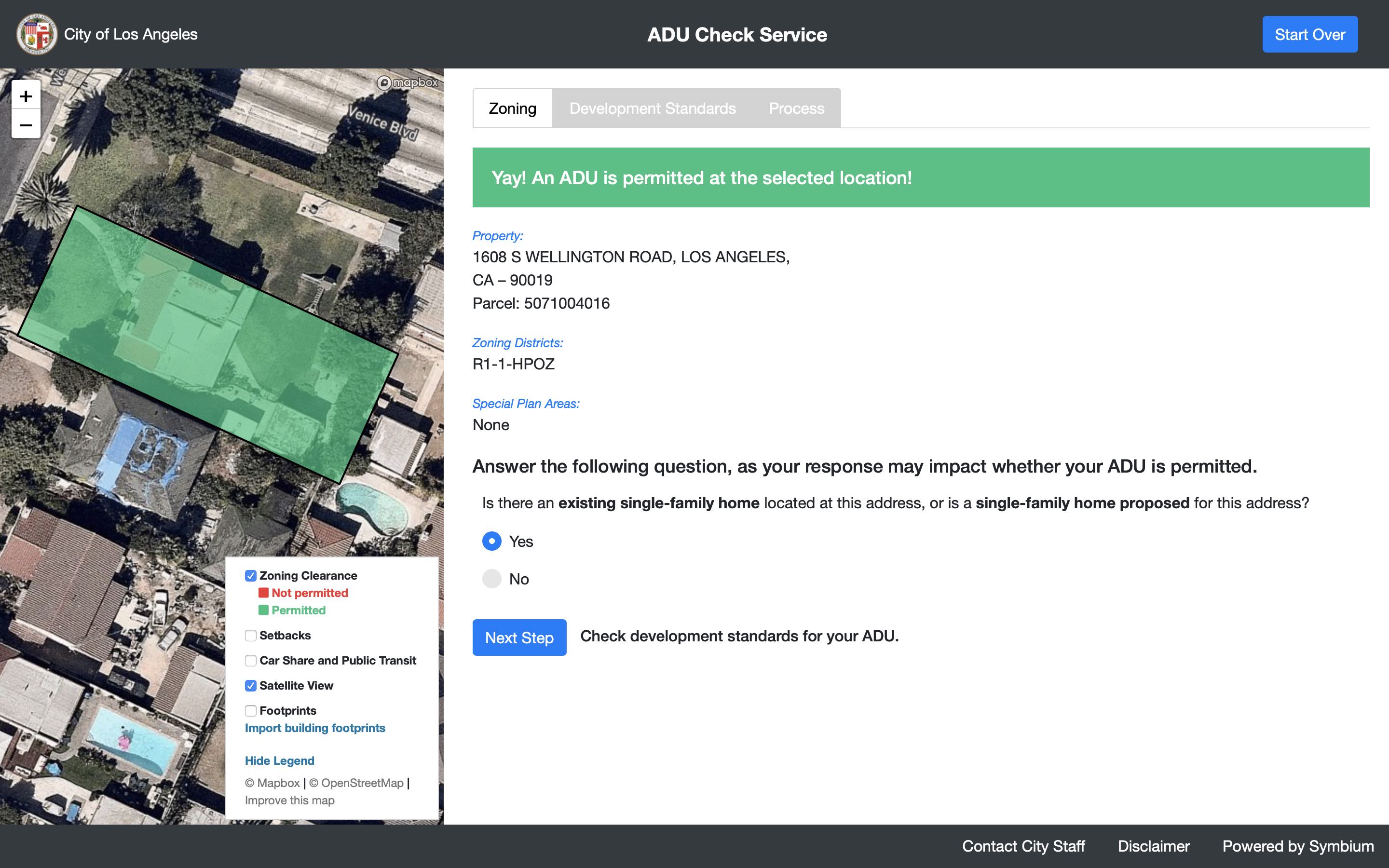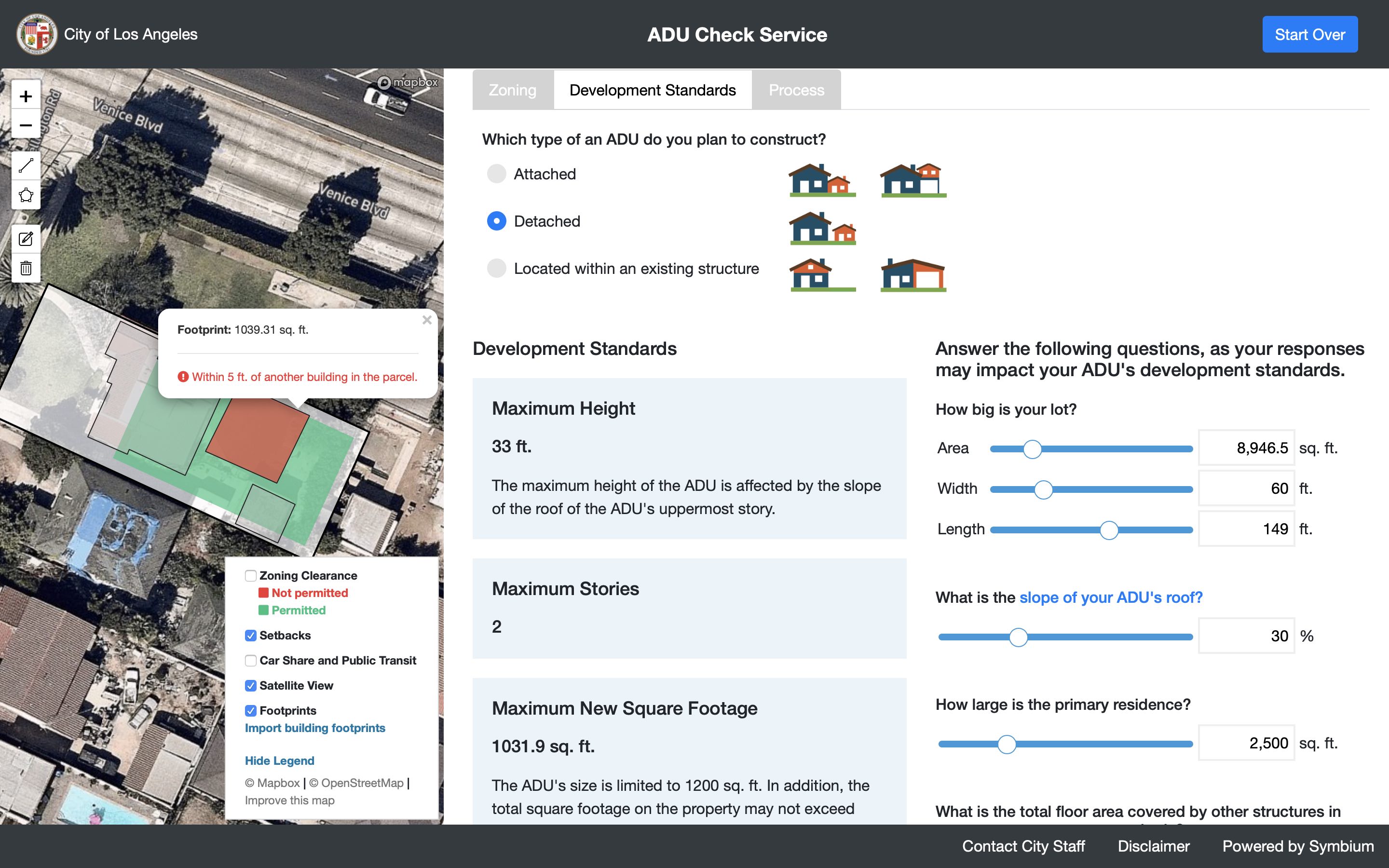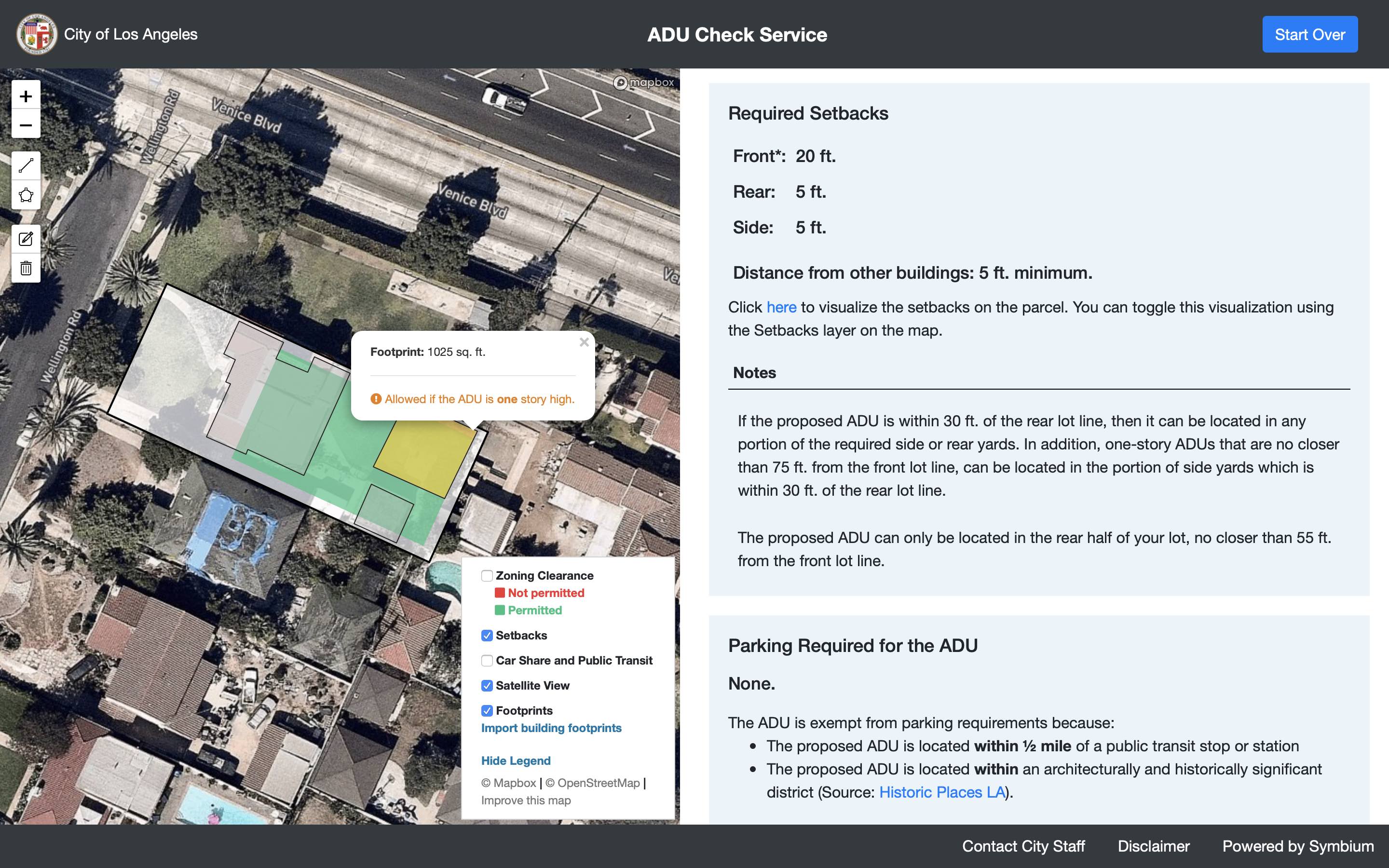 ---
Business Zoning Check Service
An interactive web service that enables users to easily and quickly search whether they can set up a business at a specified location or find out all locations where the business is permitted in their municipality. To accurately determine whether a business is permitted, users are guided through an interactive dialog regarding details about their business e.g. which floor is the business located and whether the business is a part of a chain.
Configuration Time: ~1 – 2 weeks.
Contact us to learn more about the Business Zoning Check Service and how it can streamline your municipality's business permitting process.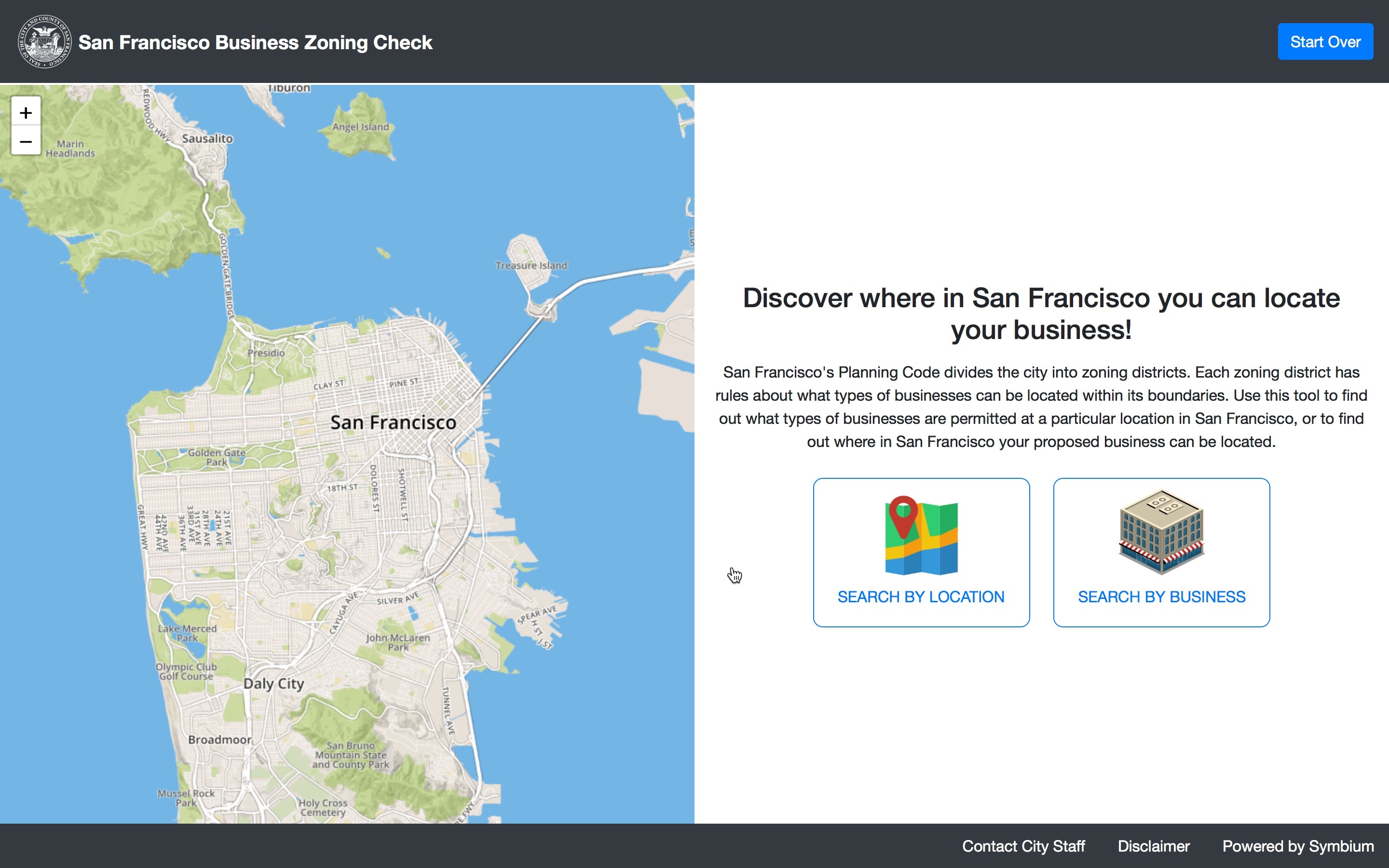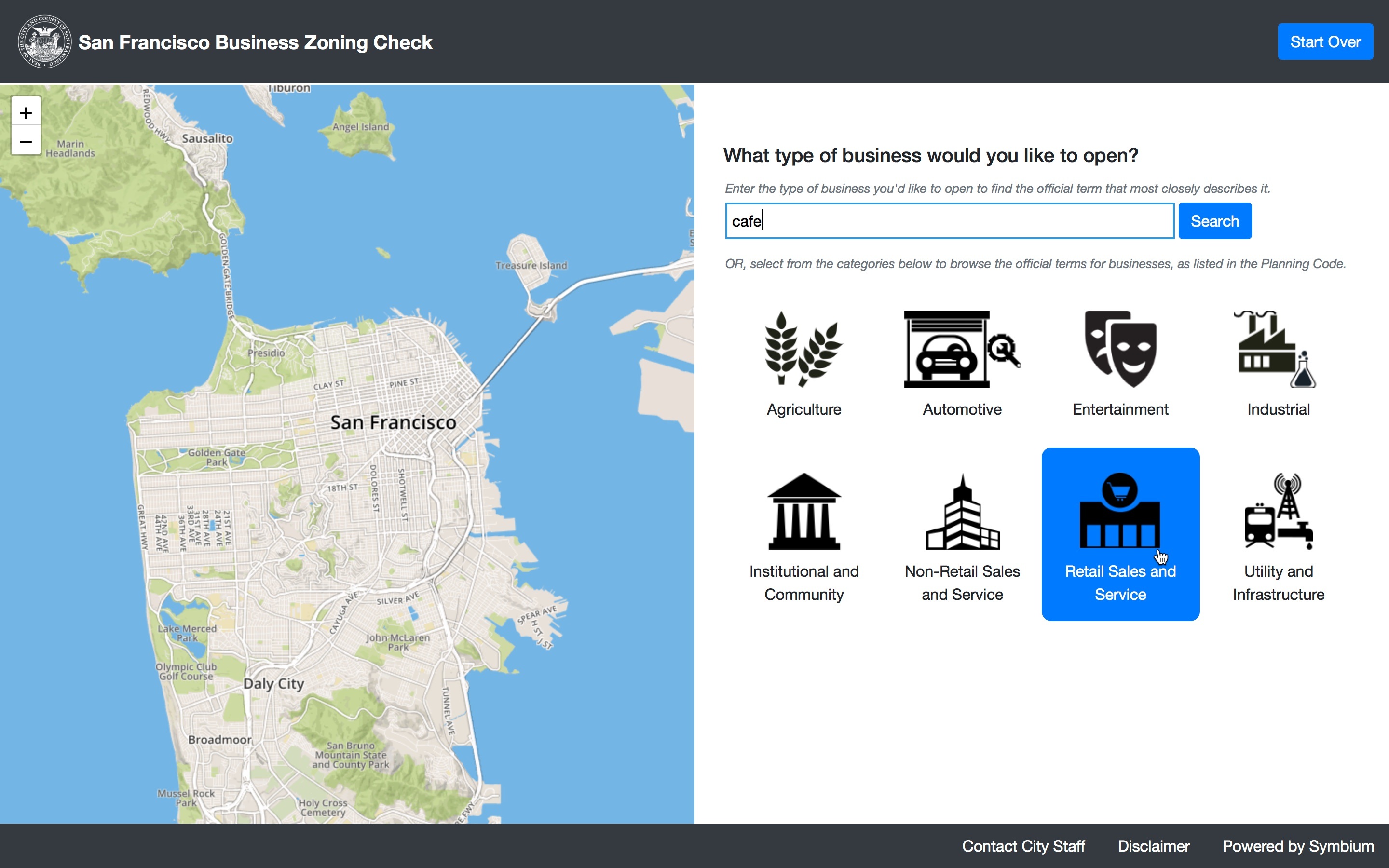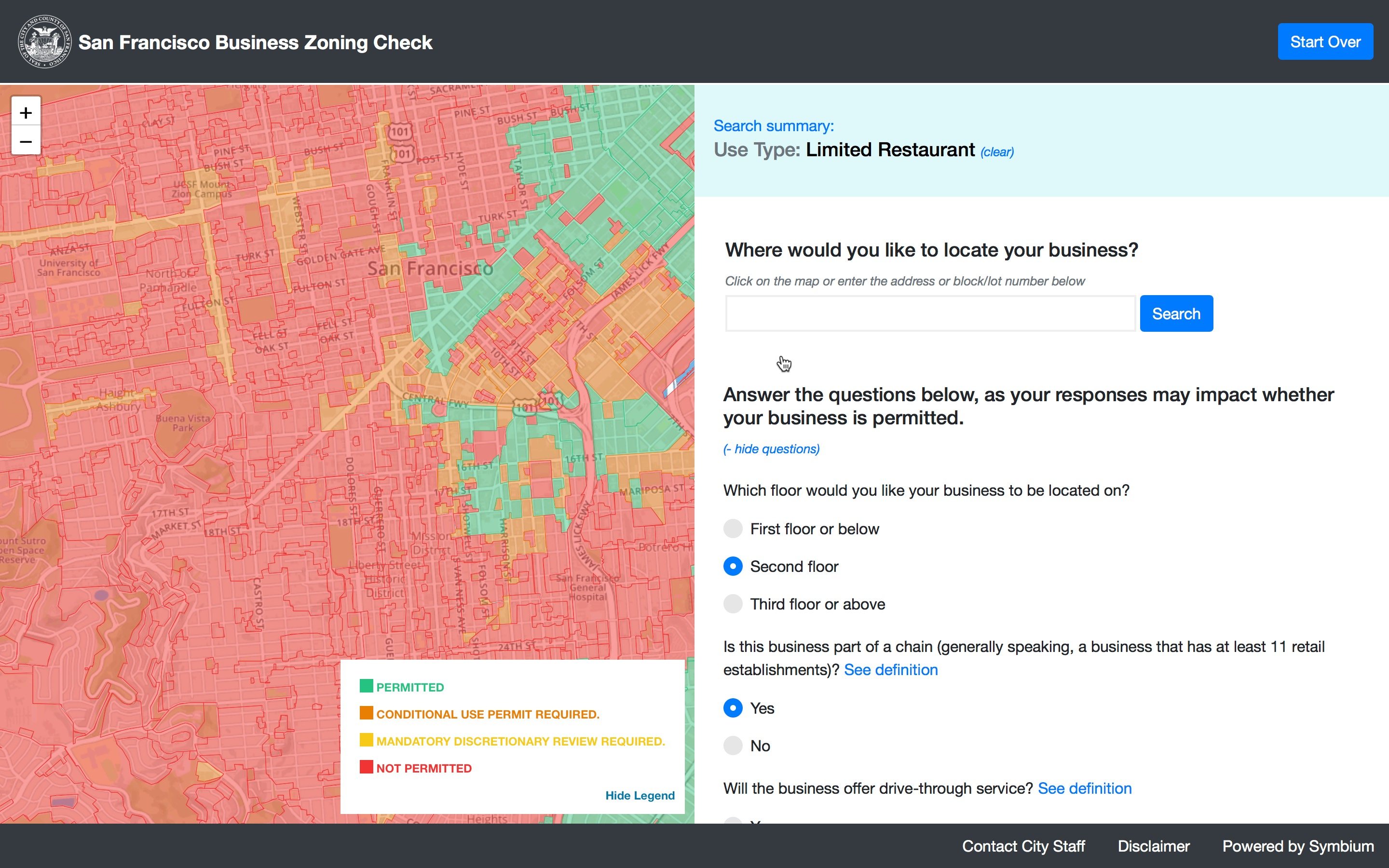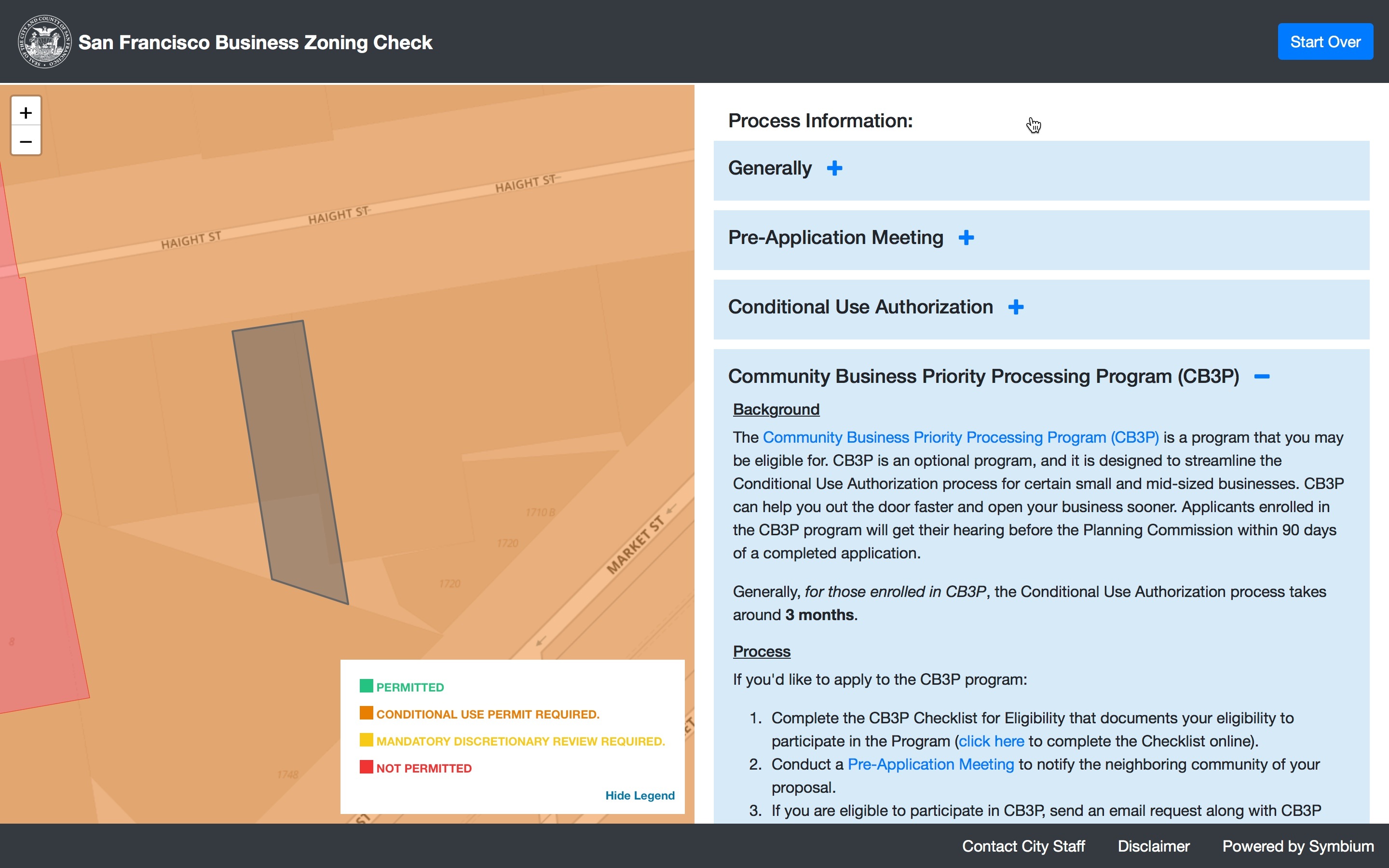 ---
A lightweight service that enables constituents and municipal staff to manage the submission, approval and tracking of permit applications across different departments and compute permit and impact fees. When submitted, the data recorded in these permits is presented in municipal and constituent-facing interactive dashboards that support online approvals, tracking and custom reporting.
Configuration Time: ~2 – 4 days.
Want us to configure the Smart Permitting Service for your municipality? Drop us a message!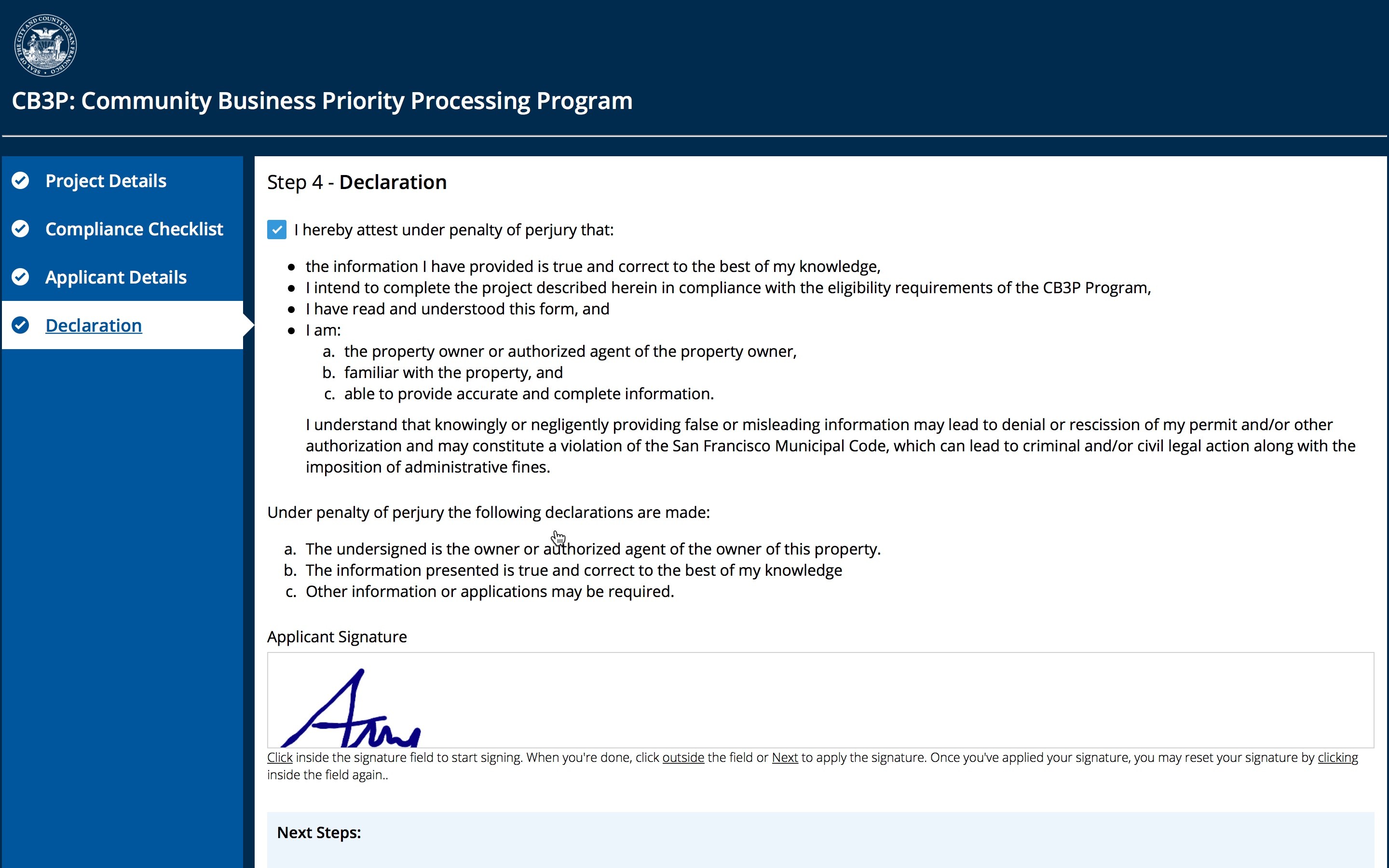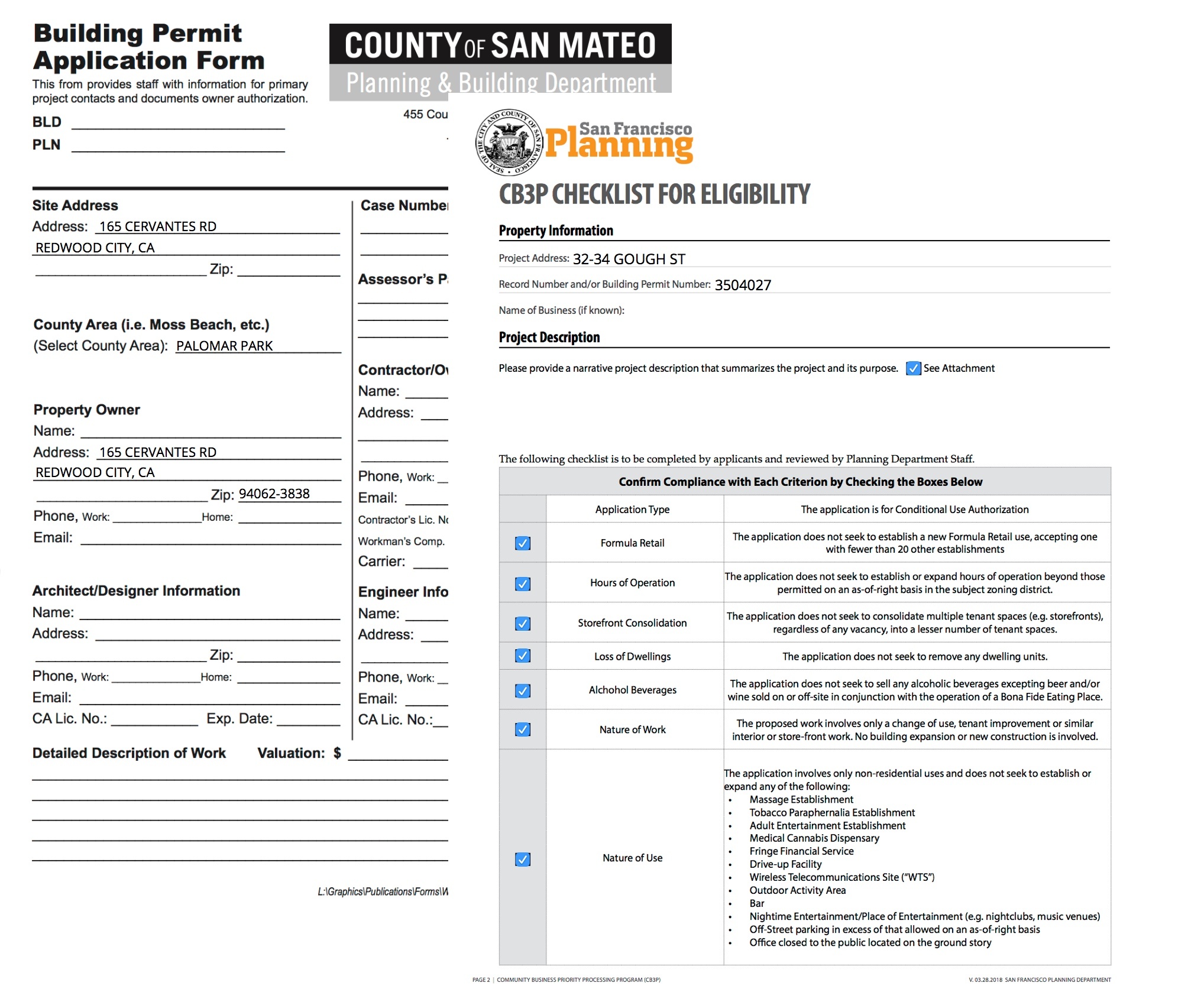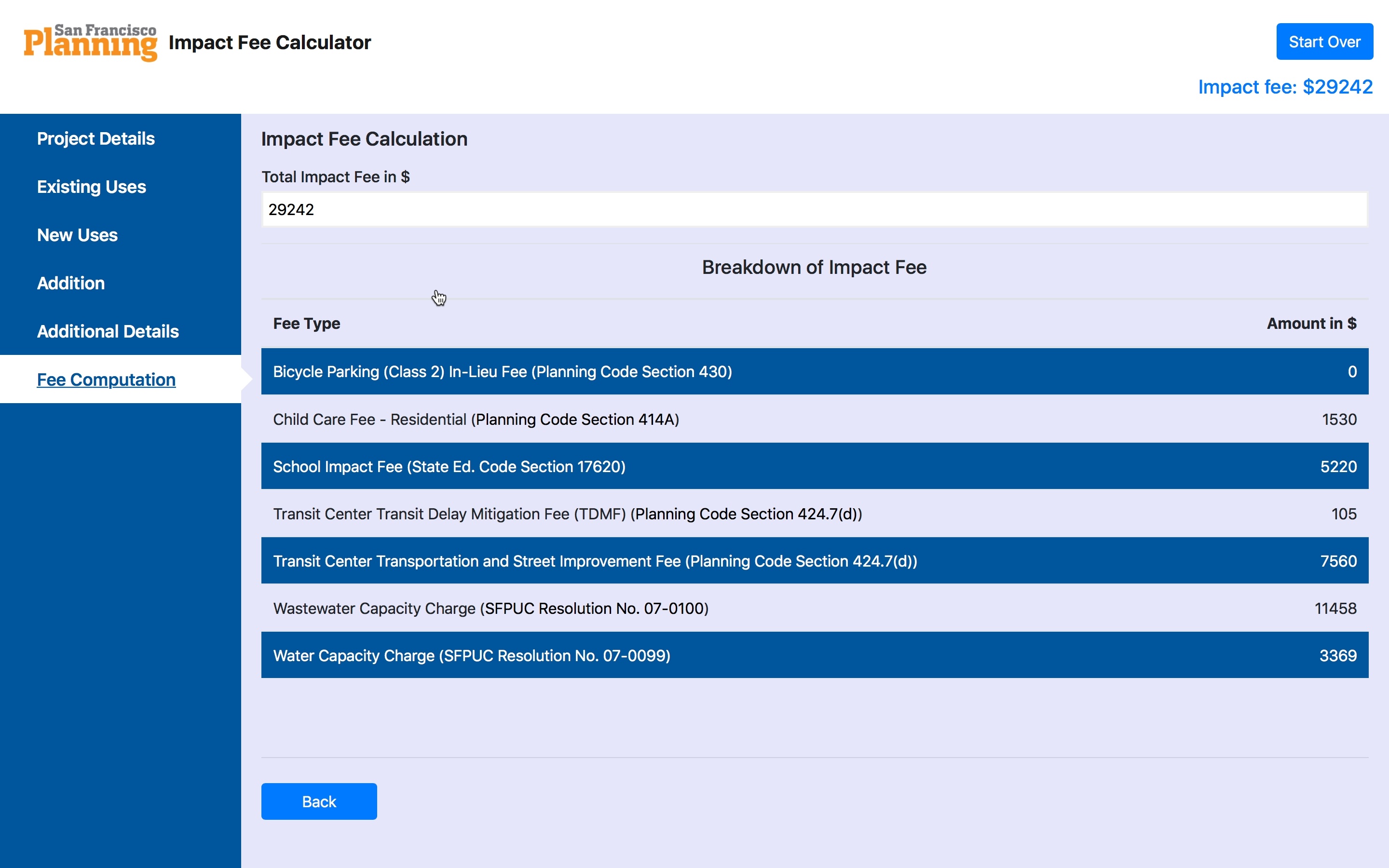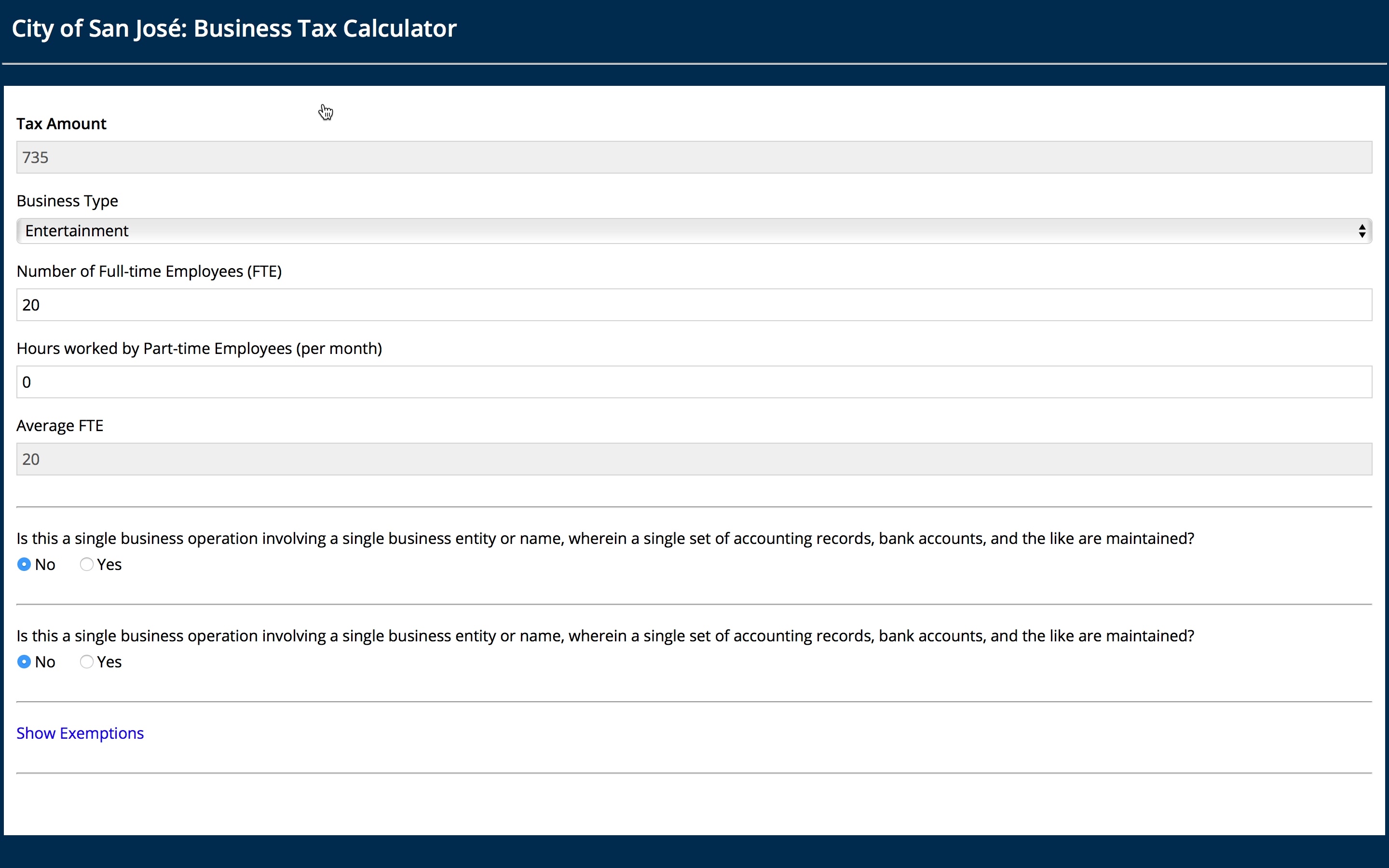 ---
We also offer web services to assist municipal teams with building capacity and technical infrastructure for existing as well as future web services. This includes intuitive web services that help with the digitization of zoning boundaries.
Configuration Time: ~2 – 4 days.
Let us know how we can strengthen your city's data infrastructure.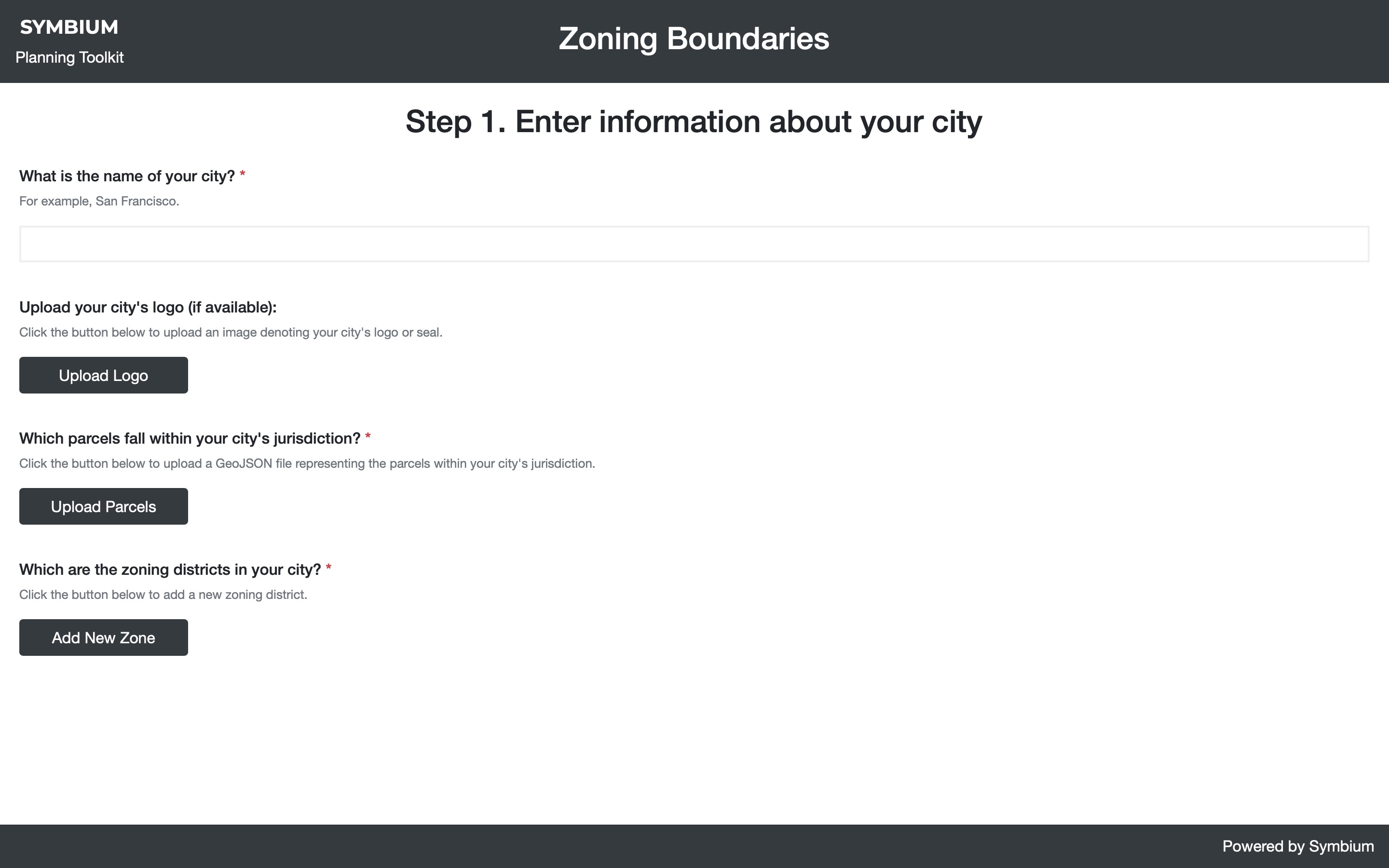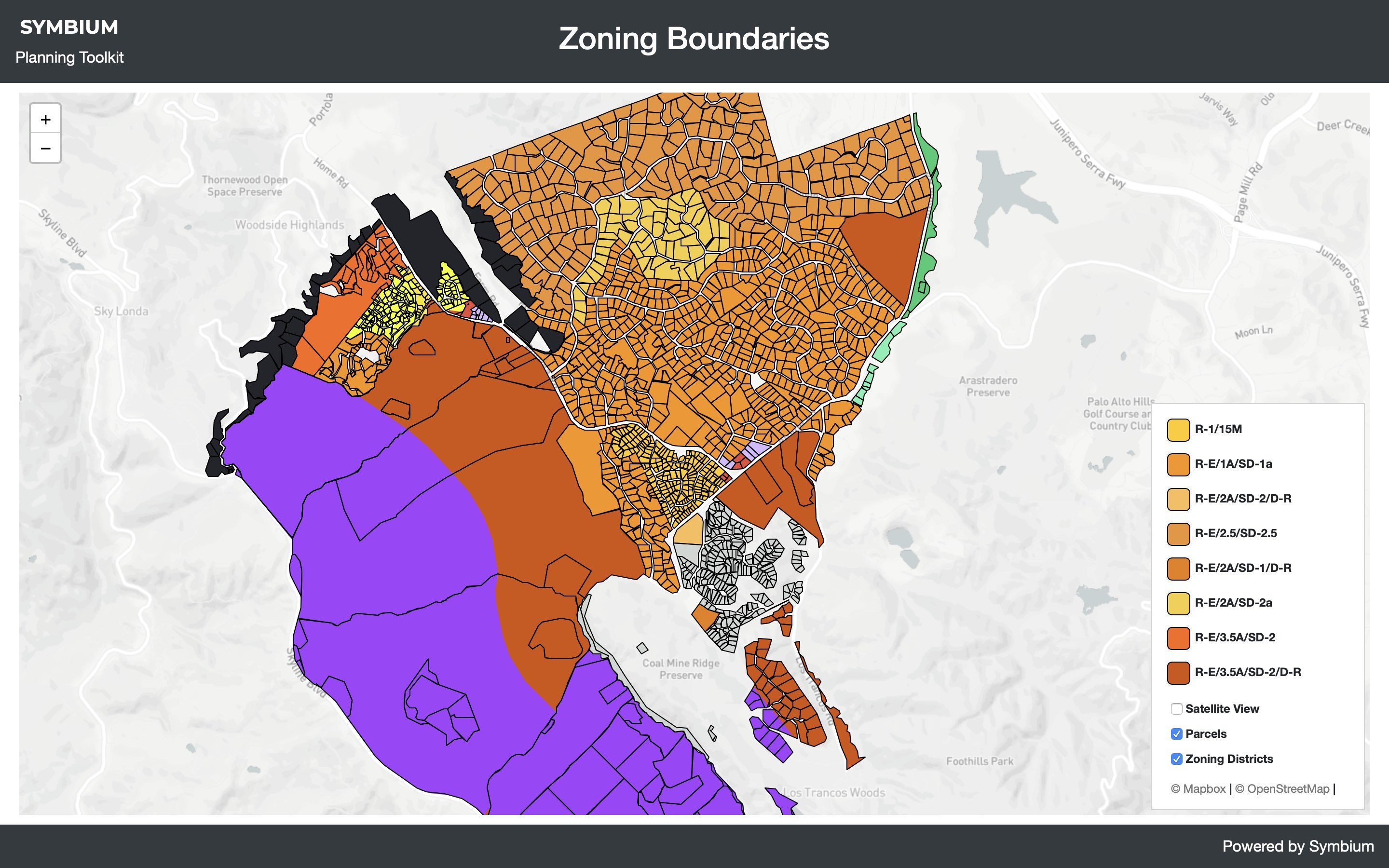 ---
Accurate. Customizable. Fast.
All of our Complaw services are fully customizable to meet your municipality's needs. We build complex regulations and policies directly into these services, so you get the benefit of correct filings, instant feedback, and fast approvals.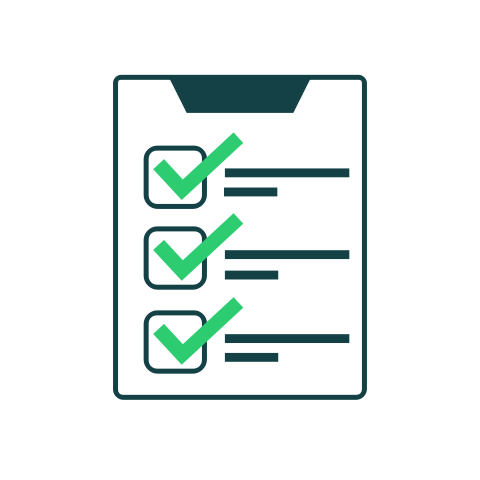 Correct filings
Correct your application or workflow at the point of data entry.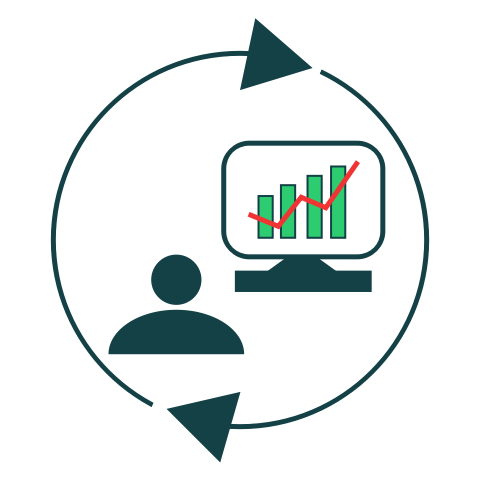 Instant Feedback
Generate what if scenarios across a variety of government services.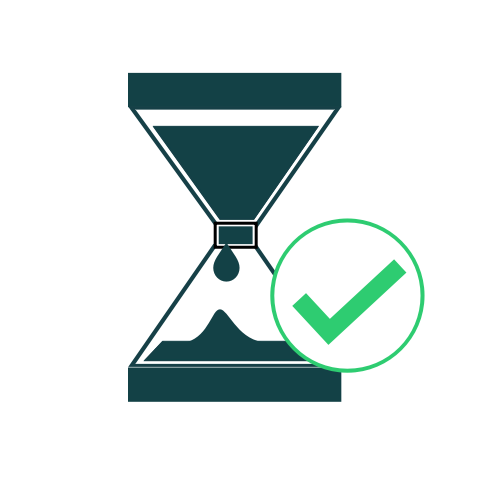 Fast Approvals
Streamline multi-channeled workflows across multiple departments within cities.